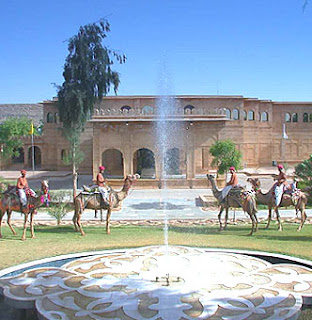 Rajasthan Tourism is incredible and unbelievable. It is of course an essential and inherent part of our country India. The true and stunning and elegant charm of Indian tourism can be seen in Rajasthan. Rajasthan is one of the Royal places and states of the country, India. Rajasthan owns the potential and power to attract highest number of tourists towards it each and every year. People love its culture, folk music and dance and its food. You will get everything from culture and tradition to luxurious holiday experience along with safari, adventure, and heritage travel and wildlife expedition. Rajasthan is also popular for its wild life sanctuaries and national parks like Ranthambhore National Park, Sariska National Park, Mount Abu Wildlife Sanctuary, and many more to name. The tourism of Rajasthan is ethnic in pure sense.
At present, Rajasthan is one amongst the most famous and most demanding destinations for travel and tourism. A major part of the earning of Indian tourism department comes from none other than Rajasthan. It appeals to the tourists, honey moon couples, wildlife lovers, adventurers, and enthusiasts from all around the globe. It is vibrant and never misses upon impressing the tourists and vacationers because it has incredible presence and beauty attached to it.
Rajasthan in literal way signifies the "Land of Kings" and the "Land of Monuments". The royal luster and brilliance is depicted and displayed in its palaces and forts which go back to prominent and great emperors and kings. You will get to see and visit several other monuments which are attached with great stories and epics. The Rajasthan museum is the ultimate place to go for. No matter whether you are a great fan of goods, jewelry, garments, weapons and artifacts, you will get everything under one roof. The dresses, jewelry, everything is ancient and has its own stature and beauty. The havelis have been turned up into great heritage restaurants and hotels to offer great services but with traditional folk culture. These heritage hotels are full of luxury and vibrant charm.
If you are stranded on the desert then you will see nothing but sand and sand dunes all around you up till where you can focus. The camels are known as the Ship of Desert. Therefore, the one who has not taken the camel ride has not enjoyed the beauty of Rajasthan to its fullest. Rajasthan Tourism is incomplete without a visit to its capital city, Jaipur which is known as the "Pink City" as well as Udaipur, which is known as the "City of Lakes".